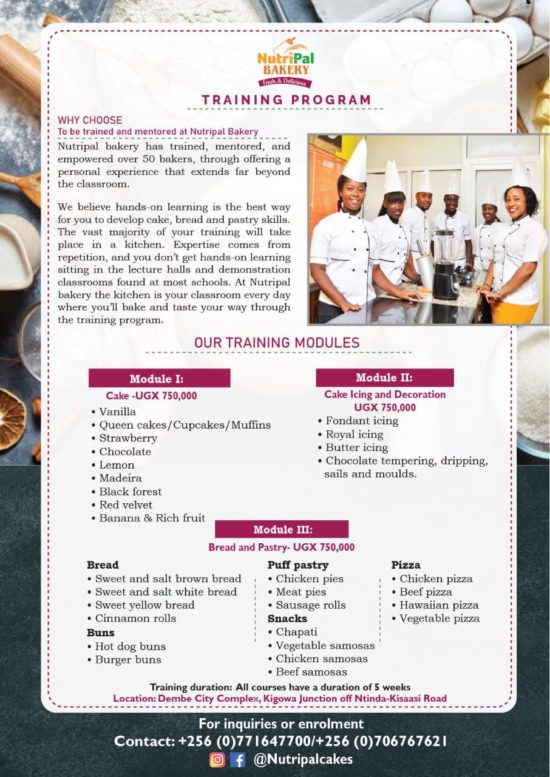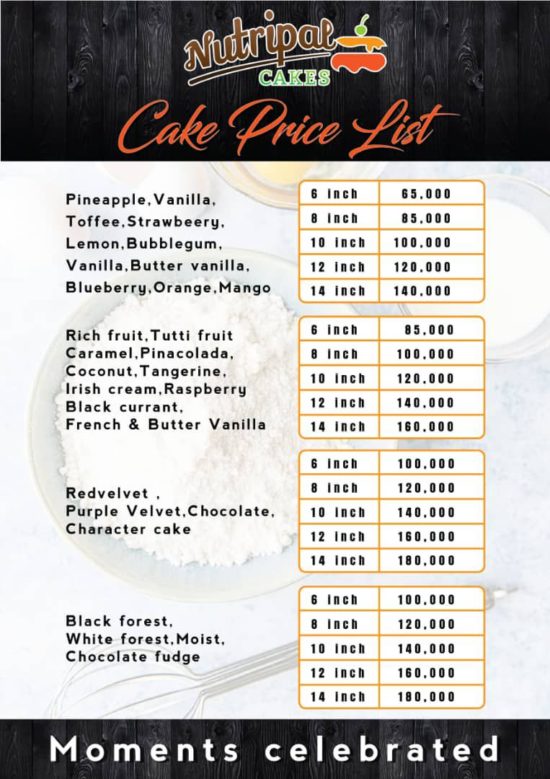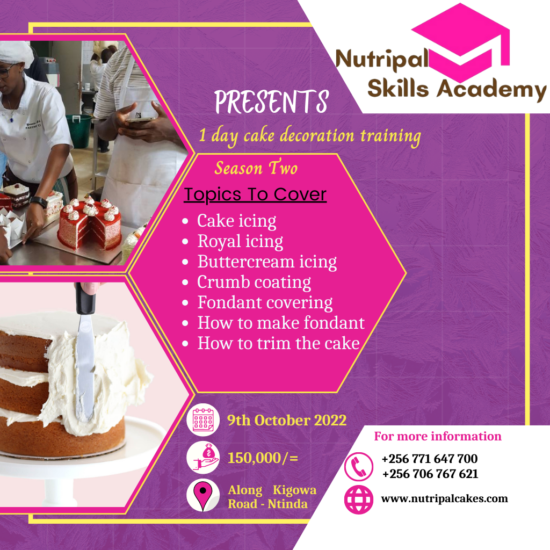 WHY CHOOSE
To be trained and mentored at Nutripal Bakery
Nutripal bakery has trained, mentored and empowered over fifty bakers, through offering a personal experience that extends beyond the classroom. We believe hands on learning is the best way for you to develop cake, bread and pastry skills.
The vast majority of your training will take place in the kitchen. Expertise comes from repetition and you do not get hands on learning sitting in the lecture halls and demonstration classrooms found at most schools. At Nutripal bakery the kitchen is your classroom every day where you will bake and taste your way through the training program.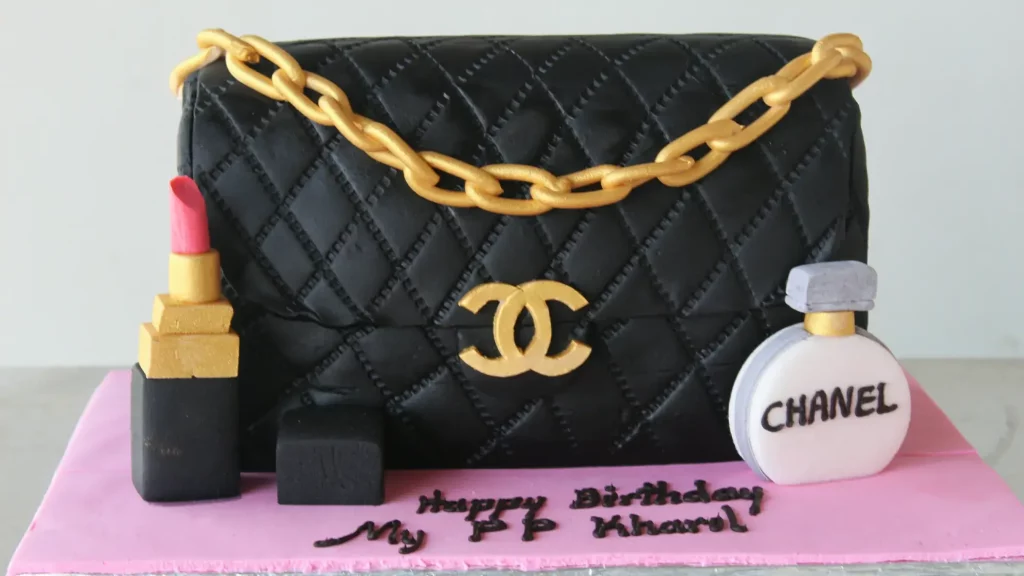 Vanilla
Queen/Cup cakes/Muffins
Strawberry
Chocolate
Lemon
Madeira
Black Forest
Red Velvet
Banana & Rich Fruit
Cake decoration UGX 500,000
Fondant Icing
Royal Icing
Butter Icing
Chocolate Tempering, Dripping, Sails and Moulds
Bread and Pastry UGX 500,000
           Bread
Sweet and Salt Bread
Sweet Salt White Bread
Sweet Yellow Bread
Cinnamon Rolls                                                

Buns

Hot Dog Buns
Burger Buns
       Puffy Pastry
Chicken pies
Meat pies
Sausage Rolls                                                Snacks
Chapati
Vegetable Samosas
Chicken Samosas
Beef Samosas
         Pizza
Chicken Pizza
Beef Pizza
Vegetable Pizza
Hawaiian Pizza